Safety Screen Set
In Stock
£440.00 per product ( choose size and colour for final price)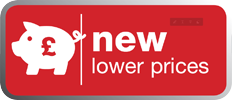 This popular mobile screen set is supplied as standard with 3 panels complete with 2 way linking strips & castor feet (lockable), for a combination of maximum stability & mobility.
Simply remove the linking strips & the panels stack together for ease of storage & movement. Loop Nylon panels are velcro friendly & accept pins for display purposes. The panels are supplied with Black or Grey trim as best suits the chosen fabric colour.
Available in 3 different heights.