Harmony Chair
In Stock
£28.00 per product ( choose size and colour for final price)
The Harmony Poly Classroom Chair has an open textured slip resistant seat and is easy to clean even when stacked.
This fabulous poly classroom chair is designed for school use and meets the standard BS EN1729 Parts 1 & 2 testing.
In order to give you the best prices on these chairs there is a minimum order quantity of 10.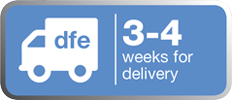 Sizing Chart